We love making pretty cakes, but we are absolutely crazy about making cakes that taste AMAZING. After all, what's the point of cake if it isn't simply delicious? Our cakes are baked with freshest ingredients, never frozen, and finished with our house-made swiss meringue buttercream, frostings, ganaches, and other fillings. Our clients are always impressed with the attention to detail that we give to our cakes, especially our wedding cakes – we want everything to be perfect from start to finish!

Most couples choose to set up a tasting & design consultation, but they certainly are not required. Tastings are complimentary for wedding cakes 75 servings or greater.  There is an initial payment of $35 due for the consult, which is deducted from final balance when you secure your wedding date. This includes 3 flavor selections of your choosing – you may select additional flavors for an additional charge. At your tasting, you will view our wedding cake gallery, discuss cake design ideas and sample your cake flavor selections. Our tasting cakes can serve 4-6, so feel free to bring along your wedding planner, your mom, or a friend!

If you choose not to do a tasting & design consultation, that's fine too! We will collaborate with you either via email or phone to design your wedding cake.

Once we have a clear idea of what kind of cake you are wanting, we get to work on a custom-designed sketch for you! The design of your cake can be inspired by your wedding invitation, wedding gown, color palette, or simply the overall feel of your wedding.

To get started, simply fill out the wedding cake form on the right side of this page, and we'll go from there!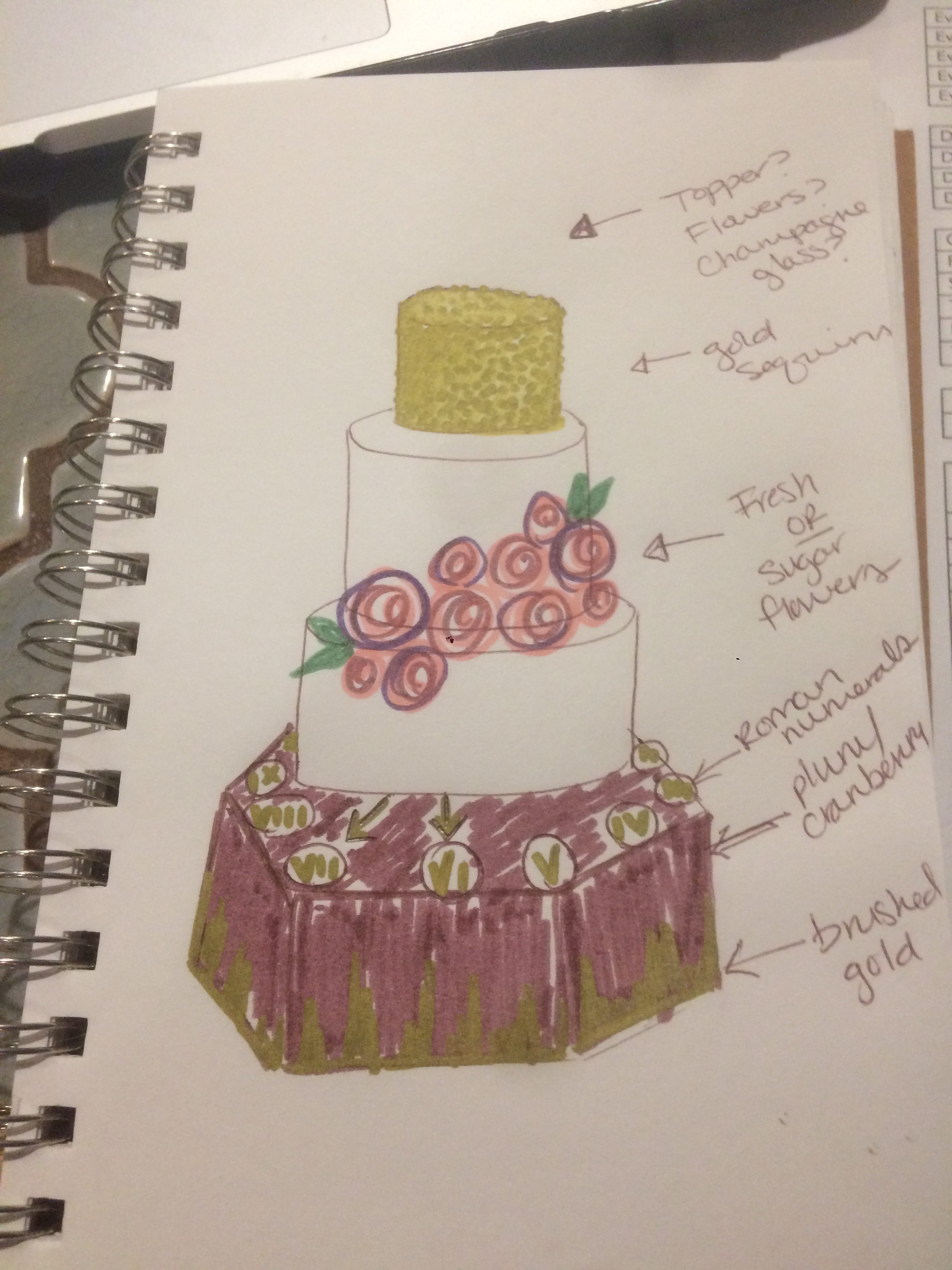 Here are some short-cuts to get you on the road to wedding cake perfection:

To get started, fill out our wedding cake design form below with your event details, and we will be in touch shortly.

Wedding Cake Design Form